WELCOME DAY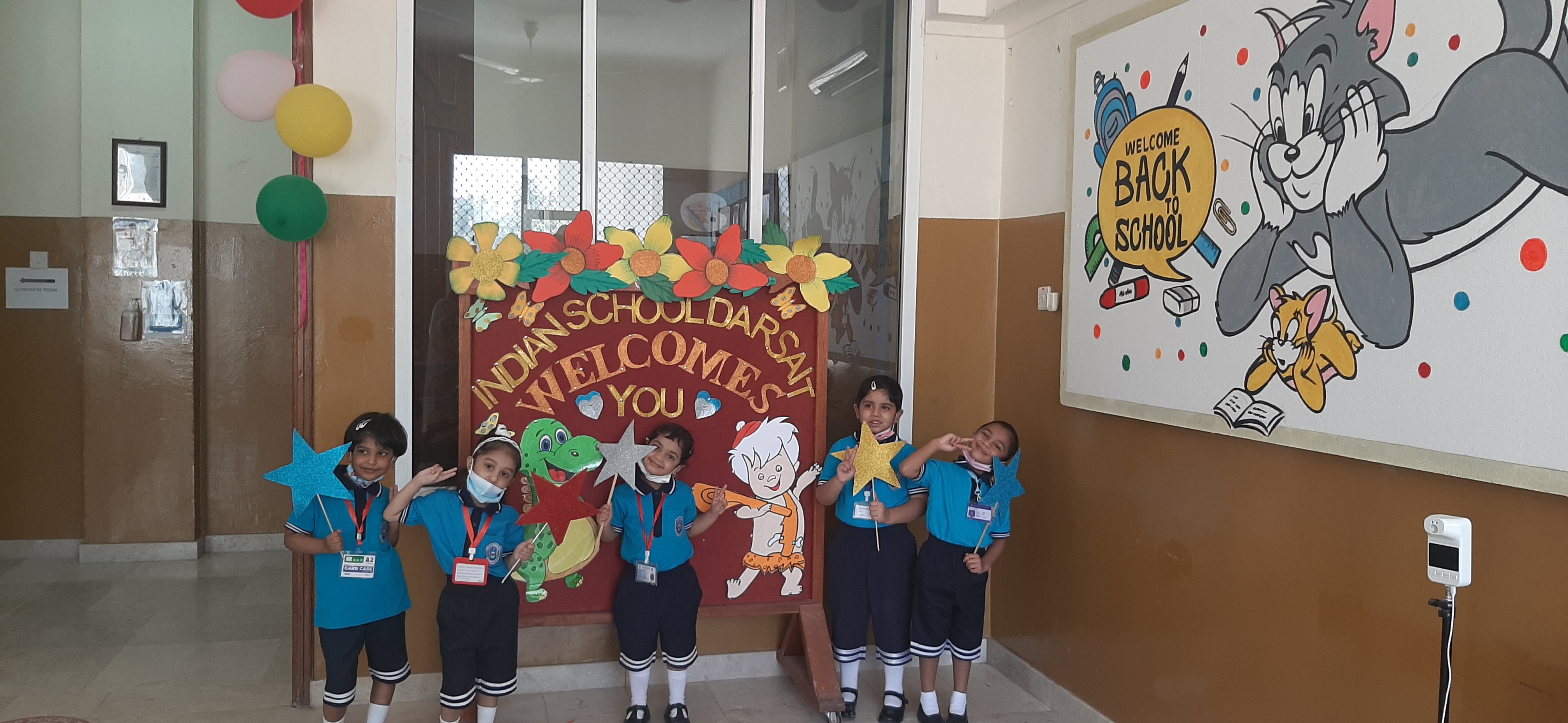 The first day of school at Kindergarten, plays an important role in a child's life. Indian School Darsait organized "WELCOME DAY" on 3rd and 6th April 2022 for the little ones, to create a positive impact, comfort and eagerness to come to school happily. The soft boards were decked up with cutouts of cartoon characters and colourful balloons, to make the event more attractive.
The classrooms were adorned with balloons and decorations to welcome the tiny tots on this special day.
The class teachers felt a great sense of love and duty as they affectionately lead the children into their respective classrooms. The children instantly felt at ease and adapted well to the new school environment.
Each class had organized games and activities for the children to keep them engaged. Being their first experience, the students of KG I were dispersed by 10:00 a.m.
Principal, Mr. Amar Srivastava, Vice Principal, Mrs. Geeta Chauhan and the Coordinator Mrs. Sheeja Philip interacted with the children and visited all the classes by their patient view and co-operation throughout.
The school ambience with their peers and teachers will remain fresh in their memories with every gesture and play they experienced on the first day. The lovely smiling faces lit up the campus and made it lively. To sum up, all the students spent their entire day with great pleasure and chocolates were distributed to make the day a sweet and memorable one.